Capitol Little League Boosts Membership 30%
Education
Increased Membership By 30%
As part of our educational series we were able to catch up with the president of Capitol Little League, Loris Gies.  Capitol Little League is a baseball and softball organization serving youth athletes in the Olympia, WA area. This growing organization offers spring and fall baseball programs for boys and girls ages 4 to 13 years old.
Read Our Interview With Loris and Capitol Little League
After completion of the 2015 spring season, we caught up with Loris to get her feedback after using the Bonzi Club & League tools for her first season. Loris and her husband are dedicated volunteers that truly care about running great programs in their community. With no kids or family members playing in the program, Loris dedicates her time as the president and truly makes a difference in her community. Check out our interview with Loris below:
Q: Loris, with the 2015 season now in the books, what were your initial experiences and how did you personally use the Bonzi platform?
"Personally I was pretty amazed with the Bonzi tools, mainly because at the start of the year our program did not have a webmaster. The task of building our new website in the Bonzi platform fell to me. I had NEVER worked with a website program before,  so I not only loaded the content and images but also updated and maintained the content of the website throughout the year. The Bonzi tools made it easy and fun for me to build and maintain our programs website."
Q:Besides the Website Builder, how are other administrators in your organization using the Bonzi platform?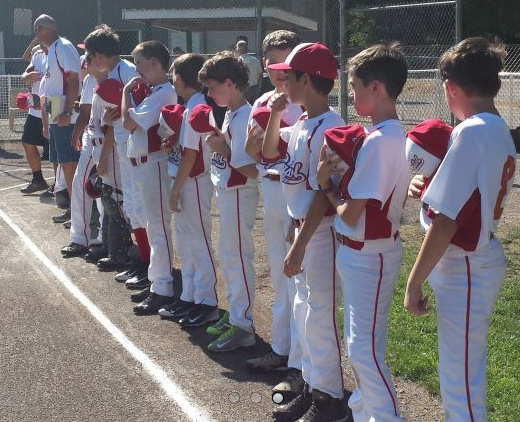 "We used the Bonzi tools in several different areas for running the Capitol Little League program:
 Online and in person registration – We held four in person sign up events, bringing laptops and tablets for families to register their players online.
Uniform orders – Our uniform manager used the Bonzi reporting features to collect all uniform information. After information and sizes were collected it was extremely easy for them to access the report, and place the order knowing exactly what sizes were needed for our teams.
Scheduled games – The Bonzi scheduler allowed us to easily import game schedules for posting to our website.
Special Events –  With Bonzi we were able to create registration events for several different events throughout the season. Mariner Little League days, player and coaching clinics
Bonzi Team – Our coaches and parents have enjoyed using the Bonzi Team platform. Last year, all 30+ coaches were using the Bonzi Team platform to communicate with their teams."
Q:Has Bonzi improved your operations?
"Bonzi has without a doubt improved our communication with parents and coaches.  Operations wise we can get reports easily for registration, participants, game schedules, and financial management of different events.   For example, when we offered Mariner tickets via the website we were able to break it down by game date—members ordered tickets by a deadline. I downloaded a report, ordered the tickets from the Mariners and distributed them to the members in time for them to attend games.
Registration reports were extremely easy to run and to keep us updated on what divisions  were filling up.  Assigning coaches and players to teams was very easy and then activating the
Bonzi Team for each team enabled all members to communicate apart from the main site.
Game scheduling and posting to the webpage we had to learn, but once we had that down, it was so much easier than our previous program and gave mapping information for game sites right on the game schedule!  A big bonus for parents.
Managing billing was extremely easy—we had quite a few scholarships and waivers which needed to be followed up on for payment of fees.  We could always see who had not paid and also input checks received to clear accounts as well as posting scholarships. We could also get reports showing exactly how many scholarships we awarded—to whom in which divisions and cost to the league.
Sponsors had the ability to pay on line and although not as many did so as we hoped it is a great option we intend to promote more next year."
Q:What problems (if any) did Bonzi help solve for you and your organization?
"Our previous website was difficult to use, update and administer. No one on the board had any clue how to get it to work and when I contacted their customer service department it was very difficult to get help.
Bonzi gave us a very user friendly website both for us as administrators and for our parents and coaches.  In addition, the website is very user friendly and visually appealing.
The ability to retrieve registration information and send emails to teams and/or the entire league is priceless—something we could not have done with our old system."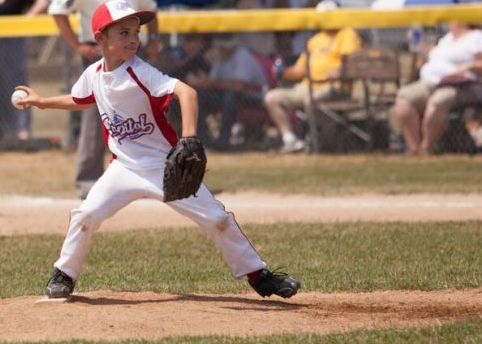 Q:Was the support staff at Bonzi friendly and helpful?
"I can't say enough about the Bonzi Support staff—not only are they friendly and helpful they are quick to resolve issues, lead me through problem solutions, and help out when I just plain forgot a step or just fix it.
For example, I could not get a Sports Authority coupon into a format that would post to my website. I called the support staff at Bonzi and was immediately talking to someone that was there to help me. They took the PDF and created the right image to fit the widget and got it setup for me right away!"
Q:Many parent surveys reveal that parents would like more communication from their club. Has Bonzi helped your club with this challenge?
"Bonzi has helped us with this challenge in so many ways parents have been more involved with the league in positive ways, especially being able to send league wide communications and get messages back from parents.  Bonzi Team allowed parents to connect with each other and their coaches."
Q:Has Bonzi helped your organization grow in the past year?
"With all the improvements and tools we were using in Bonzi, our league has grown from 275 players in 2014 to 360 in 2015. Plus this year we have been able to add a new Fall Ball program."
To wrap it up, what are your favorite features with Bonzi?
"The tools for the Website Builder—document library, widgets and image library make it easy to drag and drop content into the website. Before it was difficult to update and add content to the website, and now with Bonzi it is so easy to quickly update our website with important announcements about our programs.
The scheduler was a life saver for me this year being able to create the schedules in Excel and upload to the website! I have learned more about how to build a schedule with the Bonzi program and I am looking forward to letting it do more of the work next year."
Before Bonzi's web design
After using Bonzi's pre-designed templates